John C. Heinritz is an executive coach who has held senior executive positions and built effective global teams for Fortune 100 companies. He brings both a wealth of business experience and a proven coaching methodology to his coaching practice.
John has over thirty years of global leadership experience and special expertise in the Consumer Products and Services segments. His no-nonsense pragmatic approach, insightful ability to give feedback, supported by his laser instinct and courage to identify what matters most resonates well with A-players seeking to learn and grow. He is most useful to executives and business people who are overcoming critical hurdles, self-derailment issues or facing critical junctures and opportunities in their business or career trajectories. 
His passion is to help leaders achieve their full potential, both personally and professionally, while using their energy efficiently and striving towards a fulfilling life.
Partial client list:
Allstate, Coors, First American Finance, Hyundai, Kawasaki, Edwards Life Sciences, Illinois Tool Works, MTV, Mattel, PricewaterhouseCoopers, Sony pictures, Toyota Financial and Yum Brands.
Coaching Areas of Expertise:
Over the years, John has studied and test-driven a vast array of adult learning models and tools for various types of coaching assignments.
Fact-based individual executive coaching utilizing various assessments as well as in-depth 360° feedback interviews that include an understanding of the organizational context.

Rapidly creating a trust-based relationship with the leader being coached, while also building organizational support for their success.

Role modeling and teaching feedback and coaching skills for improved people development and effective team leadership.

Improving senior leadership skills like strategic thinking, executive presence, stress management, negotiating organizational trade-offs, managing virtual teams and effective delegation.

Identifying potential professional "derailer" behaviors and helping leaders self-manage more productively.

Creating an understanding of professional career transitions and how to turn them into an energizing re-launch.
Business & Leadership Experience:
John's executive level experience as international division head at Warner Bros. Consumer Products and Polaroid Corp. built a solid foundation for his leadership coaching and understanding of varied corporate and national cultures. In these roles he managed affiliate offices in major markets around the world. He has worked and lived in Europe and Asia. He has hands-on experience in the challenges of building a global business across various functional areas. 
He also led the travel/hospitality sector of JD Power & Associates, where he worked with global hospitality sector C-level executives and boards of top companies to improve their customer focus. He continues to inspire a consistently customer-centric view of business with his clients.
Certifications: 
John received his Professional Coach training at the Adler School of Professional Coaching. He studied Coaching for Transition Management and Career Change at the Fielding Graduate University, completed the Effective Facilitator program at Leadership Strategies and received his Coach-based Consulting certificate from the Professional School of Psychology. 
His Assessment certifications include: the MBTI, the Hay Emotional Competency Inventory 360, the holistic FEBI personality assessment. 
Education: 
John holds a business degree from the College of Santa Fe. He completed the Executive Program at the Kellogg School, Northwestern University – a certificate program – and has attended programs at the Aspen Institute. 
Coaching Philosophy: John believes that life-long learning is a crucial leadership skill, which he role models and promotes. In each coaching engagement his focus is not on short-term problem solving but on engendering meaningful shifts and lasting change. His extensive business experience with successes and failures can help him relate to the challenges facing his clients and allows him to reach an intimate and candid level of dialogue. This leads the leader being coached to be more self-aware, understand and question the current state, and therefore explore, more maturely and creatively, his or her future visions. In a positive and action-oriented atmosphere, John's clients fulfill a great deal more of their professional and leadership potential.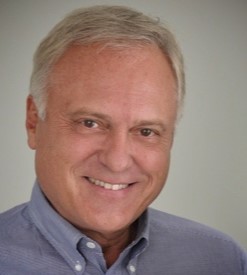 BA, Adler Certified Coach
Career Business/Leadership Experience
Warner Bros. Consumer Products
Vice President
International Licensing
Polaroid Corp.
Vice President
International Consumer Products
JD Power & Associates
Managing Director
Travel/Hospitality Sector